☆* Sky blue, charm of evening walking ☆*
With exclusive duty guide, let's walk village forest and Zao Heights Bodaira!
Rather light hiking to give exercise effect to without doing the best using the climatic topography therapy practiced in German kuaoruto (healthy health resort).
We leave how to walk and way of enjoying nature to guide!
Take a deep breath in Mori of sunshine filtering through foliage, and plop itself down to lawn, and enjoy the fields and mountains grass and scenery; and ...

In the summer "Zao Heights Bodaira Courses" measuring 1,000 meters above sea level
Mind and body are released from everyday stress if they entrust the position to Nature, and both feeling and steps should be surprised at own conjugation that became light.

Spring and village forest "Nishiyama Courses" in autumn near from hot-spring resort of Shin-Yu
Various plants and insects are seen every four seasons, and there is superb view point that can overlook Zao Peaks and city area.

Village forest "Hayama Courses" in winter near from hot-spring resort of Hayama
There is authorized "Mt. Hanasaki observation deck" in sacred place for lovers in the middle of Courses and can overlook city area and Zao Peaks.


As exclusive duty guide guides, even beginner is reliable.
Please enjoy healthy walking while enjoying sunbathing while breathing delicious air while observing seasonal flower and wild bird!


・. **. **. **. **. **. **. **. **. **. **. **. **. **. *

★Period & Courses

≪Spring/autumn >> from April to June/from October to December
 ・Nishiyama Courses

≪Summer >> from July to September
 ・Zao Heights Bodaira Courses

≪Winter >> from January to March
 ・Hayama Courses


★<Time>
 Sky blue walking ... from 10:00 to 12:00
 Charm of evening walking ... from 14:00 to 16:00


★Admission
 Of 2600 yen per person (it includes guide charges, premium)
 ※In the case of accommodation, it is Zao Heights Bodaira Courses ⇒ 2,300 yen/Nishiyama, Hayama Courses ⇒ 2,000 yen in inn, pension in Kaminoyama-shi
 ※Less than primary schoolchild 100 yen (premium)


★The number of people
 It is available than two people
 ※On the day we walk with all the participants of meeting.
 ※It requires reservation until the day before


★Clothes
 Clothes, shoes comfortable to walk in
 ※Rain or shine. Please set up rain outfit.
 ※There are rental shoes (separately 500 yen/advance reservations required)


★Instructions
 It is rain or shine, but is cancellation when approach of typhoon and various warnings are given.
 On the day cancellation fee is 50%, disconnection 100%.
 We do not have refund of entrance fee for cancellation after walking departure, cancellation by weather sudden change.



★Application, inquiry
 Until the day before Sun desired, it is Kaminoyama City Food Association TEL.023-672-0839
 You pass, and please call.
Information
■

Name

☆*kuushoku, charm of evening walking ☆*

■

Date Sunday, April 1, 2018
~ Sunday, March 31, 2019

■

Location

Nishiyama, Hayama, Zao Heights Bodaira (it varies according to seasons)

■

Contact information

Sightseeing product association of Kaminoyama-shi

■

Phone number

023-672-0839

■

Parking lot

Available
Access Map
Link
[Last updated] December 14, 2018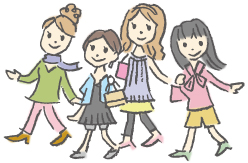 Sightseeing information search
Welcome to the Yamagata Prefecture
Yamagata Weather Forecast