Free rent-a-bicycle "is long"
むりょうれんたさいくる「ながいくるん」
"It is long" rental is in free rent-a-bicycle
Rent-a-bicycle that Roadside Station is free in "all and Nagai of river" performs rental of "it is long". If electric assistant player is with, you can choose common bicycle, favorite one. Do you not go around town of Nagai from Roadside Station by bicycle?
Information
■

Name

Free rent-a-bicycle "is long"

■

Schedule

From April, 2017 to November (by the snow situation)

■

Time

From 9:30 to 17:30

■

Location

All and Nagai of Roadside Station river

■

Contact information

Yamagata Nagai Tourism Office

■

Phone number

0238-88-1831

■

FAX number

0238-88-1812

■

Admission

Free

■

Remarks Object: One where is higher than junior high students more than 150cm tall
※We can loan satisfying height restrictions in one where is lower than primary schoolchild only when there is companion of protector.

■

Others

In the case of reception desk, we make copy of identification of identification. When you do not have identification of identification, please note that you cannot loan.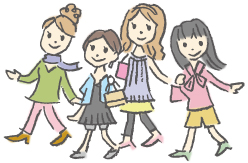 Sightseeing information search
Welcome to the Yamagata Prefecture