Yamagata Symphony Orchestra concert Dewa San-zan symphony
やまがたこうきょうがくだんこんさーと でわさんざんしんふぉにー
Sublimation ~ of circulation ~ 1,000 years
Mysterious mountain which is told that we are born while Mt. Gassan being past currently, and Mount Yudono controlling the future, and Mt. Haguro-san growing in thing around Miyama and take place. Mark "of" soul to spin 1,000 years or more in Mt. Haguro-san controlling one, present is tower of the rebuilding and requiem to reach with the succession in now.
With the name of Mt. tower for Taho-nyorai waterfall Wed temple, it is got close now as "Five Storeyed Pagoda" and invites many worshipers once.
Something, script which approaches whether we do, and it is in that place and full orchestra the outdoors invite you to the world of fantasy with role of Five Storeyed Pagoda.
Cool wind is rustling Mt. Haguro-san, and please enjoy performance of Yamagata Symphony Orchestra in green.


★Look at concert picture of last year than link [Dewa San-zan symphony (2018.9.23 holding)] of the lower right.
Information
■

Name

Yamagata Symphony Orchestra concert Dewa San-zan symphony

■

Date

Sunday, September 22, 2019

■

Time

Opening 13:00/start 14:00

■

Location Dewasanzan shrine (7, Toge, Haguromachitouge, Tsuruoka-shi)
※Rainy weather: Haguro, Tsuruoka-shi gymnasium (Haguromachiarakawa, Tsuruoka-shi character Yachi dam 29-1)

■

Contact information

Dewa San-zan symphony executive committee

■

Phone number

023-630-2371

■

Admission ○Advance ticket
1,500 yen younger than general 3,000 yen high school student
○Ticket at the Gate:
2,000 yen younger than general 3,500 yen high school student

※When advance ticket is sold out, there is not sale of today's ticket.
※All seat freedom

[ticket inquiry]
Mountain sound ticket service
�: 023-625-2204
(10:00-17:00 except Saturdays, Sundays, and holidays)

※[July 01, 2019] It is current information.
 As it may be different from fact,
 For more details, please refer directly.


■

Access ○Bus in the case of the use
Terminal gets off Tsuruoka Station in (for Shonai Kotsu bus, Mt. Haguro-san) for about 50 minutes.
When we climb stone stairway of Omotesando, the Haguro Shinto gate gets off by bus.
○In the case of car
From Yamagata Expressway, Tsuruoka I.C, it is about 45 minutes via Tsuruoka, Haguro line.
It is about 40 minutes from Shonai ASAHI I.C.
It is about 45 minutes from Shonai Airport.
○Others
Free shuttle bus service (please see the following PDF file in detail.)

■

Parking lot

Ltd. (please see the following PDF file in detail.)

■

Remarks We will tell about venue change at the time of rainy weather on Yamagata Symphony Orchestra homepage and Events formula Facebook the day before at around 13:00 on Saturday on 9/21.
On the day we call off performance the day before when conduct on the Mt. Haguro-san mountaintop is decided when sudden rain falls.

■

PDF file PDF download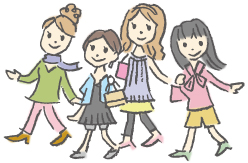 Sightseeing information search
Welcome to the Yamagata Prefecture
Yamagata Weather Forecast