Nagai-shi coming-of-age ceremony
ながいしせいじんしき
We hold Nagai-shi coming-of-age ceremony
Information
■

Name

Nagai-shi coming-of-age ceremony

■

Schedule

Wednesday, August 15, 2018

■

Time

14:00 acceptance, 15:00 ceremony start

■

Location

Community center

■

Contact information

City culture lifelong learning section

■

Phone number

0238-84-7677

■

FAX number

0238-88-5883

■

Remarks Target person: One born in from April 2, 1996 to April 1, 1997


■

Others

As we mail notice to the city resident, application is unnecessary. Apply for those who wish to participate in people of suburbs transference by telephone or facsimile to Nagai-shi Education Board culture lifelong learning section. Notification is good even from family.
Access Map
[Last updated] October 10, 2018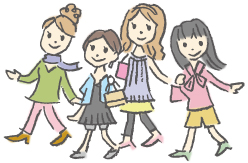 Sightseeing information search
Welcome to the Yamagata Prefecture
Yamagata Weather Forecast