[May] Summer of the hook 2018 ※It was finished※
サマー オブ ザ フック
It is left-hand drive in being Japanese car?
Car which is entirely different though it is the name same as one of daddy!
Father this jo ttetandayona - ...
Of fine-view space "Asahi nature view" to play seasonally, and to taste
On the stage of very large site
Car made custom cool flocks!
Visit admission for free.
We are going to appear on town non-formula PR character "pink usahi".
Please arrive with family, friend.
<Host> obuzafukku
Support: Outlook on Asahi nature mayohiga plan Asahi-machi tourist association
Flyer is this
Information
■

Name

[May] Summer of the hook 2018 ※It was finished※

■

Date Sunday, May 27, 2018
~ Sunday, May 27, 2018

■

Time

From 10:00 to 15:00

■

Location

Outlook on Asahi nature (745-1, Shirakura, Asahi-machi)

■

Contact information

oth.asahi ★gmail .com

■

Access

From Sagae I.C. 50 minutes

■

Parking lot

There is parking space for visitor.

■

Remarks

Of address as for the inquiry mentioned above ★ We change this to @ and would like email to charge Saito.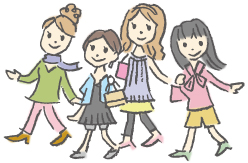 Sightseeing information search
Welcome to the Yamagata Prefecture
Yamagata Weather Forecast