2016 We plow area, and cooperation corps activity briefing session is held
へいせい28ねんど ちいきおこしきょうりょくたいかつどうほうこくかいかいさい
We plow area in 2016 and hold cooperation corps activity briefing session
We plow area of seven people in Nagai-shi, and cooperation corps moves into action now. We hold activity briefing session to have citizen's everybody know activity of member, and to make use in community improvement in the future. We perform activity introduction, exchange of opinions by member.
Information
■

Name

We plow area in 2016, and cooperation corps activity briefing session is held

■

Schedule

Monday, March 13 ※Deadline for application: Wednesday, March 8

■

Time

From 18:00

■

Location

Health center the second floor training room

■

Contact information

City community improvement promotion section

■

Phone number

0238-87-0817

■

Admission

Free

■

Remarks

Apply over telephone.
Access Map
[Last updated] March 02, 2017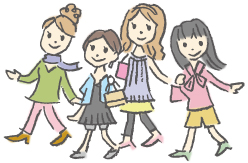 Sightseeing information search
Welcome to the Yamagata Prefecture