Japan and China friendship singing contest
にっちゅうゆうこうのどじまんたいかい
We hold friendship singing contest in the daytime
We put together at time of New Year holidays (January 1 of the old calendar) in China and hold "the third Japan and China friendship singing contest". Regardless of left side of the stage poorness of song and words, it is welcome to have you show song except native language to deepen Japanese-Chinese friendship still more. In addition, application only for viewing is possible, too.
Information
■

Name

Japan and China friendship singing contest

■

Schedule

Sunday, February 18, 2018 ※Deadline for application: Friday, February 9

■

Time

From 11:30 to 3:00 p.m.

■

Location

DOREMI (Honcho)

■

Contact information

The association of Nagai Japan and China friendship secretariat (city synthesis policy inside of a section)

■

Phone number

0238-87-0714

■

Admission

Free of charge lower than 1000 yen for adults, small junior and senior high school students 500 yen, children

■

Remarks

We prepare lunch, but carry-on of one article of dish and drink is welcome, too.
Access Map
[Last updated] January 15, 2018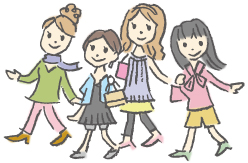 Sightseeing information search
Welcome to the Yamagata Prefecture
Yamagata Weather Forecast