Spring village forest kuaoruto Charm of evening (you give, and be) walking
Spring walking tour to walk with guide in the afternoon
★~ ☆~
Sunshine filtering through foliage takes a deep breath in Mori which feeling is good for with all one's might. We will release heart and body from everyday stress. It is reward to oneself doing the best.
~ ☆~★


Handy simple walking to utilize a time of the afternoon before check-in, and to enjoy!
Spring is Nishiyama Courses of 3.1km. Do you not walk village forest which be wrapped up in gentle light and wind, and is healed with exclusive duty guide?
Flower of early summer is seen from spring such as cherry tree and giant skunk cabbage, Lilium rubellum, too.


○Period
 From April 1, 2018 to June 30 (plan)

○Courses
 Nishiyama Courses

○The time required
 120 minutes
 It is 00/ end 16:00 50/ start 14 meeting 13

○Meeting place
 Footbath of Shin-Yu
 (the inn "azuma shop" neighbor)

○Guide rate
 Of 2600 yen per person adult (of 2000 yen per person Kaminoyama Hot Spring hotel guest-limited discount ⇒)
 ※Customer stayed at, please pay participation fee at the time of inn, pension payment.
 ※As for the child, less than primary schoolchild are free. More than primary schoolchild are the same amount with adult.

○The application deadline
 Please make a reservation until the day before.
 ※As office becomes closed day every Wednesday, apply early.


Information
■

Name

Spring village forest kuaoruto charm of evening (you give, and be) walking

■

Date Sunday, April 1, 2018
~ Saturday, June 30, 2018

■

Location

Courses: Nishiyama Courses

■

Contact information

(no company) Sightseeing product association of Kaminoyama-shi

■

Phone number

023-672-0839

■

Access ◇Meeting place
 Footbath of Shin-Yu…It is approximately 15 minutes on foot from JR Kaminoyama-Onsen Station

■

Remarks

★We rent shoes, rainwear (both 500 yen). If you like, please refer early!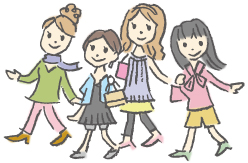 Sightseeing information search
Welcome to the Yamagata Prefecture