White Athlon World Cup
ほわいとあすろんわーるどかっぷ
Two days to compete with snow by idle snow
 Mamurogawa-machi appointed in heavy snowfall area is proud of eminent Quantity of even to Yamagata Prefecture especially. It was snow causing population outflow, but we brought up unique life culture and manners and customs, wisdom and we protected abundant tradition vegetables and told and brought fertile blessings of nature such as wild plants and mushroom or river fish.
 We make use of this snow and hold new sporting event "white Athlon" which steps, and paid its attention to tools such as straw bags which has been ever used by living of this ground.
In addition, area that can experience Snow Park, snowy charm including play experience corner of treasure hunt others snow appears in venue. Approximately 1,000 fireworks are washed ashore at night sky of the depth of winters in the first day and night.

Information
■

Name

White Athlon World Cup

■

Date Saturday, February 16, 2019
~ Sunday, February 17, 2019

■

Location 1791, Kinoshita, Mamurogawa-machi, Mogami-gun, Yamagata
Akiyama Ski Area

■

Contact information

The Mamurogawa-machi sports tourism executive committee secretariat (Mamurogawa-machi government office interchange inside of a section)

■

Phone number

0233-62-2111

■

Access It is three minutes by car from Mamurogawa Station
Free shuttle bus goes around from Mamurogawa Station

■

Parking lot

Available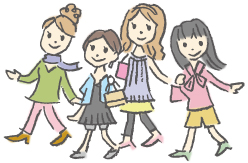 Sightseeing information search
Welcome to the Yamagata Prefecture
Yamagata Weather Forecast