Tendo hina doll decorations
てんどうひなかざり
The good old times, Tendo spring clothing word.
Including Kokin Hina Doll and Kyoho Hina Doll handed down to city old family, we display luxurious hina decoration of the good old times including "padded doll figure" which is characteristic of Tendo.
We display in city 5 facility, and hina decoration is displayed in hot-spring hotel during period. In support shop, we can enjoy original hina dishes and cake for the Dolls' Festival.
Stamp rally is performed, and prize provided by display facility and support shop hits. Furthermore, we present seeds of safflower by the first arrival. Please come to mark with pink Climbing kiln flag.
Information
■

Name

Tendo hina doll decorations

■

Date Friday, February 8, 2019
~ Sunday, March 24, 2019

■

Location

1-1-1, Oinomori, Tendo-shi (reference)

■

Contact information

Tendo-shi Economic Department business and industry sightseeing section

■

Phone number

023-654-1111

■

FAX number

023-653-0744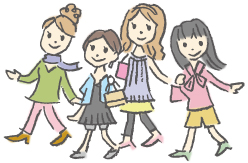 Sightseeing information search
Welcome to the Yamagata Prefecture
Yamagata Weather Forecast