[Sep] Temple festival 17 IN Asahi-machi, Yamagata Wakamiya temple ※It was finished※
It is the fifth year in this year! Sermon by music live & chief priest
On the stage of temple of Asahi-machi with tradition of 700 years,
Music Festival that invited folk singer, band from the prefecture outside.

With atmosphere that a lot of restaurants open a store, and is lively,
It is festival that you can enjoy more than generation.

Town non-formula PR character "pink usahi comes up, too".

Saturday, July 22, 2017 10:00 ticket release!

Information
■

Name

[Sep] Temple festival 17 IN Asahi-machi, Yamagata Wakamiya temple ※It was finished※

■

Date Saturday, September 16, 2017
~ Saturday, September 16, 2017

■

Time Opening 12:00/ start 13:00
(going to be finished time 19:30)

■

Location

Former 244 in 3, Asahi-machi, Nishimurayama-gun, Yamagata

■

Contact information

Temple festival executive committee

■

Phone number

090-1933-6738 (representative: hill-climbing)

■

Admission [advance ticket] (sale date: to on Saturday, July 22 at 10:00 ~)
●Ticket PIA booking admission ticket 3.500 yen (P cord: 338165)    
  http://ticket.pia.jp/pia/event.ds?eventCd=1732143
●Asahi-machi version-limited ticket 3.000 yen
(Asahi-machi sale store: heart building of Oomi shop / Ringo Onsen / ASAHI trip)
●diskunion-limited ticket 3.000 yen
(sale store: lock building / Nakano shop of Ikebukuro shop / Ochanomizu shop / Kichijoji shop / Shibuya shop / Shimokitazawa shop / Shinjuku shop Japan)

Ticket at the Gate: 4.000 yen

*Free of charge all lower than primary schoolchild
*There is visitors privilege

■

Access Is car than JR Yamagata Station; approximately 40 minutes


■

Remarks [performer]
We thumped
Yasuko Omori
Matsumoto birth (GOING UNDER GROUND)
Jiro Miwa
Hill-climbing still high
Hill-climbing high celebration (sermon)
Shuichiro Ueda & Toyoyama drum 1,000 sound
Pink usahi (friendship appearance)

[branch]
・New bloom tower (Chinese food and beer)
・Roy fen (Jushi Frank)
・cafe culmino (coffee and smoothie)
・Sound meal (we can fill up and cook Yamagata)
・nora coffee (roast & digu) and more…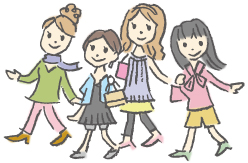 Sightseeing information search
Welcome to the Yamagata Prefecture