Semi shikakeri 2018 ~ mini-shikakeri family Events ~
It is community revitalization in mini-shikakeri
Family Events to enjoy in parent and child!
Semi shikakeri is ...

In former Semi Elementary School school building
We united saying "we will let the laughter of children sound once again!"
Semi Hot Springs and young person of Mogami area play a key role and plan and run
It is "community revitalization family Events"!

Former Semi Elementary School where the stage was already closed down.
... that the school building reviving only on 1st is totally like school festival

As for the Courses of mini-shikakeri as for the contents of game
We go all with handicraft of the staff.

While making good old mini-shikakeri one hand
With family and friend, please enjoy relaxedly.

Fathers of mini-shikakeriyodai are only to be expected,
Beginner is welcome, too!

By all means Mogami-machi, Yamagata, Semi Hot Springs,
Please come to play in <Semi shikakeri>.


※We prepare "Semi shikakeri*betsushukuhaku pack" in each inn.
  Use is no charge for admission in pack♪
  For more details, look at "Semi shikakeri, special site".

Information
■

Name

Semi shikakeri 2018 ~ mini-shikakeri family Events ~

■

Date Sunday, June 3, 2018
~ Sunday, June 3, 2018

■

Time

From 11:00 to 17:00

■

Location

742, Ohori, Mogami-machi, Mogami-gun

■

Contact information

Semi Hot Springs Hotel Association

■

Phone number

0233-42-2123

■

URL http://semi-4wd.jp/

■

Admission Admission for free
Stamp rally program copy 100 yen belonging to

■

Access

※Look at Semi shikakeri, special site.

■

Parking lot

In former Semi Elementary School ground for approximately 90
Access Map
Link
[Last updated] May 10, 2018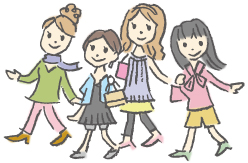 Sightseeing information search
Welcome to the Yamagata Prefecture
Yamagata Weather Forecast