Yutagawa Onsen Hina doll of old Shirohata's house
ゆたがわおんせん きゅうしらはたていのおひなさま
Old family "old Shirohata's house" of 100 years old 
It is opened once a year to the public with hina doll
At residence of sukiya style that old Shirohata's house takes 3 months for two years from 1910, and was built, it is opened to the public with hina doll only at time around once in year.
Garden having grounds and kitchen, technique of Kyoto culture that used zelkova materials abundantly is the highlight. Please see with hina doll of the ~ Meiji period slowly by the late Tokugawa period.

[Duration of Exhibition] From Thursday, March 1, 2018 to Sunday, April 1
      ※The opening special for Saturday, April 7, eight days on Sunday

<as for the work display of bunting society>
Popular one of "bunting decoration" of Yutagawa originals.
About cloth accessory which heaps up, and was considered as position of hina doll, "bunting meeting" comprised of area inhabitants decides every year one theme and handcrafts for one year.
Conventional work "Shonai vegetables" "fruit" "fish of the Shonai beach" increase "bunting decoration" associated with cherry tree "with fairy of theme" toshu of this year newly and enliven former Shirohata's house.

~ special event ~
◆"Experience made with cake for the Dolls' Festival"
  We can make cake for the Dolls' Festival of cute Tsuruoka tradition with initial lesson of cake craftsman.
 Experience-based expense /1 unit 200 yen time required / approximately 20 minutes
 Events date and time /4 one day a month Sunday from 13:00 to 15:00
 Venue / old Shirohata's house ※Admission charges are necessary separately.

Information
■

Name

Hina doll of Yutagawa Onsen old Shirohata's house

■

Date Thursday, March 1, 2018
~ Sunday, April 1, 2018

■

Time

From 9:00 to 15:00 (the last admission)

■

Location

Yutagawa, Tsuruoka-shi hot spring second 71

■

Contact information

Yutagawa Onsen tourist association

■

Phone number

0235-35-4111

■

Admission

350 yen for adults / primary and secondary student 200 yen

■

Access <JR> From JR Tsuruoka Station bus approximately 25 minutes for "Yutagawa Onsen"
<car> From Yamagata Expressway "Tsuruoka IC" approximately ten minutes

Access Map
Link
[Last updated] February 23, 2018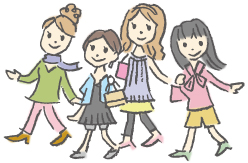 Sightseeing information search
Welcome to the Yamagata Prefecture
Yamagata Weather Forecast