Kanjiki & Snowshoe Trying Out Tour
かんじき&すのーしゅーたいけんつあー
Let's look for footprints on fresh snow!
<8: 00>
Weather Check *The tour might be cancelled in case of adverse weather.

<9: 40>
Ropeway Ride
・Please proceed to the wicket and tell your name of reservation; then you can ride ropeway without further ado.

<9: 50>
Rendezvous and Reception at Arubu Tengendai

<10: 00>
Opening Ceremony
・Introduction of Guide, Course Explanation of the Day, Warming-up
Contents are subject to change due to weather condition.
・Introducing some tips for walking including how to wear snowshoes and Kanjiki
Tour Begins ~Walking at altitude of 1,350m on the highland~
~View from Panoramic Observation~ Introduction of 5 Notable Peaks of Yamagata and Yonezawa Basin
~Animal Watching & Footprint Exploration~
Look for footprints of animals inhibiting Azuma!
~Petit March on the Snow: experience quality powder snow~

<11: 30>
Arrival to Tengendai: Closing Ceremony and Dismissed
・Thank you. We are looking forward to seeing you again.
・We hope you enjoy wonderful hiking on mountain while seeing to your safety.
Information
■

Name

Kanjiki & Snowshoe Trying Out Tour

■

Date Saturday, December 9, 2017
~ Saturday, March 10, 2018

■

Location

Shirabu Onsen Tengendai, Yonezawa-shi

■

Contact information

Tengendai Co.

■

Phone number

0238-55-2236

■

FAX number

0238-55-2127

■

Admission Adult 2,500 yen child 2,000 yen per person

※Including fees of ropeway roundtrip, guide, rental and insurance
 Hot miso soup with pork and vegetables is served
※Rental includes a pair of Kanjiki or snowshoes, and ski poles.
 Please keep in mind that we might not be able to accommodate those who have smaller shoe size and infant/child.
 We prepare for those whose shoe size is more than 20cm.

■

Remarks ▼Reservation

Reservation required: Contact Tengendai Kogen TEL0238-55-2236 for reservation
※Reservation Deadline: By 17:00 on the day before the tour
※Number of Participant: Up to 20 people (minimum participant count is 2 people)
※Please let us know what kind of implement you would like to use, such as snowshoes and ring-shaped snowshoes.

▼What to Bring

・Footwear (boots or climbing shoes for winter)
・Winter clothing
・Gloves with high heat retention rate
・Hat
・Spats (for those whose shoes require)
・Sunglasses
・Water bottle
・Emergency food
※We can accommodate boots if you need. Please contact us for details.

■

Others Post-Tour Information
・Miso soup with pork and vegetables is served at "Restaurant Shirakaba" from 10:30 to 15:00.
・Hot springs are available at "Shirabu Onsen" and "Shintakayu Onsen" (subject to fees)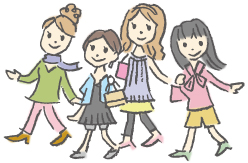 Sightseeing information search
Welcome to the Yamagata Prefecture
Yamagata Weather Forecast