yawata Industrial Festival 2017
やわたさんぎょうまつり
Fresh vegetables and special products of Yawata district gather very much!
Various fun events such as performance of wind music of local Chokai Yahata Junior High School and performance of firefighting musical band, performance of drum dojo studio "meeting of wind" ♪ We perform simulated celebration of the completion of the framework and present of young plant.

Of new rice stick out; of handmade dining room of sale of rice cake and JA, commercial and industrial meeting, again special product perform sale.
Information
■

Name

yawata Industrial Festival 2017

■

Date Sunday, November 5, 2017
~ Sunday, November 5, 2017

■

Time

From 10:00 to 14:30 (rainy weather decisive action)

■

Location

41 Teranoshita, Kanonji, Sakata-shi

■

Contact information

yawata Industrial Festival executive committee

■

Phone number

0234-64-3115

■

Access Is car than JR Sakata Station; 25 minutes
Is car than all Sakata and I.C.; 17 minutes

■

PDF file PDF download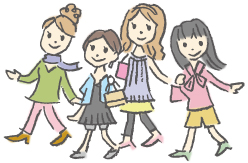 Sightseeing information search
Welcome to the Yamagata Prefecture