kito kito MARCHE 
きときとまるしぇ
We do not buy. We do not sell.
Place where person touches person through handcrafted thing.
Sunday to spend in relaxed time.
It is charm of Quito Quito Marche.

At early building group and former sericultural experiment station Shinjyo supporting place (current: Shinjo-shi ecology garden) among green Thu of the Showa era, we hold Marche on every month third Sunday from May through November!
In this Marche, about 30 stores which was particular about handicrafts such as local seasonal farm products and handmade miscellaneous goods, local gourmet link the eaves. In addition, various workshops are opened up, too and are full of many people every month.

Information
■

Name

kito kito MARCHE 

■

Date Sunday, May 20, 2018
~ Sunday, November 18, 2018

■

Time

From 10:00 a.m. to 3:00 p.m.

■

Location

6000-1, Tookamachi, Shinjo-shi, Yamagata Shinjo-shi ecology garden

■

Contact information

0233-22-2111 (extension number 249)

■

Phone number

0233-29-2122

■

FAX number

0233-22-0989

■

Access

It is about ten minutes by car from JR Shinjo Station

■

Parking lot

Available (150)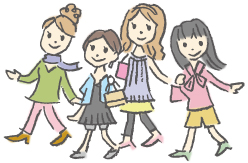 Sightseeing information search
Welcome to the Yamagata Prefecture
Yamagata Weather Forecast