Miss Sankurambo contest 2018
みすさくらんぼこんてすと
Please apply.
We elect three Miss Sankurambo having you play an active part in sightseeing PR or Events of Sagae-shi.
Information
■

Name

Miss Sankurambo contest 2018

■

Date Sunday, April 8, 2018
~ Sunday, April 8, 2018

■

Contact information

Sightseeing in Sagae-shi Sankurambo sightseeing section promotion person in charge

■

Phone number

0237-86-2111 (extension 340.341)

■

FAX number

0237-86-7100

■

Remarks The present, participants recruit concentration! One living in Yamagata Prefecture 18 years or older recruits refreshing single women like love like Sankurambo. As for the application, please see HP mentioned above.

Access Map
Link
[Last updated] March 22, 2018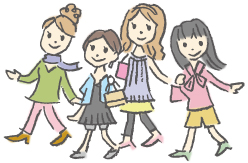 Sightseeing information search
Welcome to the Yamagata Prefecture