Hina decoration of former Aoyama book residence
きゅうあおやまほんていのひなかざり
Hina decoration which is handed down to Australian merchant's family who made fortune in herrings in the Meiji era
Tomekichi Aoyama born as poor fisherman's house of Aotsuka, Yuza-machi forms success by fishery of Hokkaido, and former Aoyama book residence is residence which we built in hometown with the fortune.
Things brought in as trousseau by thing, old family whom this blue Yamaya bought are displayed.

In 2000, characteristic architecture of the Meiji era was judged not to finish being good and was appointed to important cultural property (building) of country as "the former Aoyamas house".
Floor and pillar Shunkei lacquering of zelkova, lacquer stake wall, wide ceiling of lignitized Japanese cedar, corridor of bush warbler tension from tip to toe push and hold (throw, and do) of one of the joints thing which there is not.
Tokonoma of Shoin-zukuri that used rose wood, ebony, rosewood, cedar, tsugeo.
Handle of sliding paper-door cloisonne ware (jewel and equivalency).
In the ranma, sculpture is put for bamboo, rose wood, ebony, and sliding paper-door picture, book which illustrators of Japanese painting created competitively are wonderful.
Information
■

Name

Hina decoration of former Aoyama book residence

■

Date Wednesday, February 14, 2018
~ Sunday, April 1, 2018

■

Time

From 9:30 to 16:30 (as for the admission until 16:00)

■

Location

155, Aotsuka, Hiko, Yuza-machi, Akumi-gun, Yamagata

■

Contact information

0234-75-3145

■

Phone number

0234-75-3145

■

Admission (Individual Visitors) Adult:      400 yen
      University, high school student 300 yen
      Small, junior high student 200 yen
[Group] Adult:      350 yen
      University, high school student 250 yen
      Small, junior high student 150 yen

■

Access It is 15 minutes by car from JR Yuza Station /JR Fukura Station
It is 20 minutes by car from JR Sakata Station
It is 30 minutes by car from Shonai Airport
It is 15 minutes by car from all Nihon-kai Tohoku Expressway Sakata and IC


■

Parking lot

20 lots
Access Map
Link
[Last updated] February 09, 2018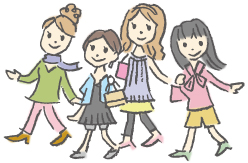 Sightseeing information search
Welcome to the Yamagata Prefecture
Yamagata Weather Forecast