Autumn village forest kuaoruto Charm of evening (you give, and be) walking
Autumn walking tour (Nishiyama Courses) to walk with guide in the afternoon
☆~ ★~
Sunshine filtering through foliage takes a deep breath in Mori which feeling is good for with all one's might. We will release heart and body from everyday stress. It is reward to oneself doing the best
~ ☆~★

Handy simple walking to utilize a time of the afternoon before check-in, and to enjoy!
Autumn is Nishiyama Courses of 3.1km. Do you not walk village forest which be wrapped up in gentle light and wind, and is healed with exclusive duty guide?
Please apply until the day before. (for office closed day, please apply early on Wednesday)



○Period
 From October 1, 2017 to the end of December (the year-end and New Year rest)

○Courses
 Nishiyama Courses

○The time required
 120 minutes
 It is 15/ end 16:00 00/ start 14 meeting 14

○Meeting place
 Footbath (next heap of fruit azuma shop) of Shin-Yu

○Guide rate
 Of 2600 yen per person adult (of 2000 yen per person Kaminoyama Hot Spring hotel guest-limited discount)
 ※Customer stayed at, please pay participation fee at the time of payment.
 ※As for the child, less than primary schoolchild are free. More than primary schoolchild are the same amount with adult.

○The application deadline
 Until the day before


★There are rental shoes (it includes 500 yen / tax), rental rainwear (it includes 500 yen / tax), too. If you like, please refer early.
Information
■

Name

Autumn village forest kuaoruto charm of evening (you give, and be) walking

■

Date Sunday, October 1, 2017
~ Thursday, December 28, 2017

■

Location

Meeting place: Footbath (the "heap of fruit azuma shop" neighbor) of Shin-Yu

■

Contact information

Sightseeing product association of Kaminoyama-shi

■

Phone number

023-672-0839

■

FAX number

023-673-3622

■

Access ◇Meeting place
 Footbath of Shin-Yu…It is approximately 15 minutes on foot from JR Kaminoyama Hot Spring
(next hot water azuma shop of Tenjin)

■

Remarks ◇About clothes, belonging
 ・You take off and are easy to arrive, and come in mobile clothes to be easy to thermoregulate.
 (as black clothes allow bee to come near, please be careful)
 ・I would like preparation for shoes (other than heel, pumps) comfortable to walk in.
 ・As we hold rainy Sun, I would like preparations for umbrella.
 ・You note that companion cannot take responsibility including sponsor at all, and, about accident, injury participating in, please participate.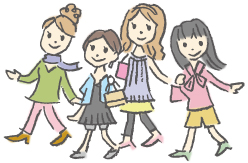 Sightseeing information search
Welcome to the Yamagata Prefecture