Once former stationing in Japan U.S. Ambassador Edwin O Reischauer,
About culture and nature full of individuality of Yamagata, charm of people,
We expressed saying "Yamagata is Japan "of" other which was different from Kyoto and Nara who left Tokyo and Osaka that were big city, Japanese history".
The same beauty is in here Yamagata. And new encounter is waiting.
Yamagata that you do not know here.
"Yamagata rediscovery. Yamagata new discovery." (cm)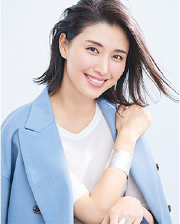 The narration
Manami Hashimoto
Yamagata Prefecture native place. As the gravure idol While show brilliant achievement, as variety and information program, actress of TV as for TV drama, a lot of appearance to movie.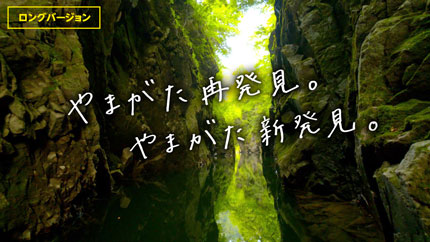 Pick Up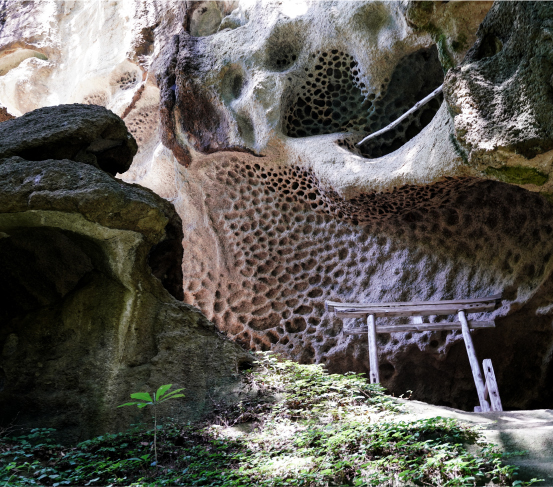 The remains of Tarumizu
Address: The House of Yamadera, Oaza, Yamagata-shi, Yamagata 1,000 moves <the Murayama district>
Contact Risshaku-ji Temple Tourism Association (TEL: 023-695-2816)
Hidden spot that is also called popular name "mountain behind temple." It is in interior (ura of ho) of Risshaku-ji Temple, and it is said that we live, and Buddhist monk trained himself/herself until the Taisho era. Acala is worshiped in crack of big rock that small holes such as hive gather and is place where remains such as mountaineering asceticism trace or five-ring tower cave remain.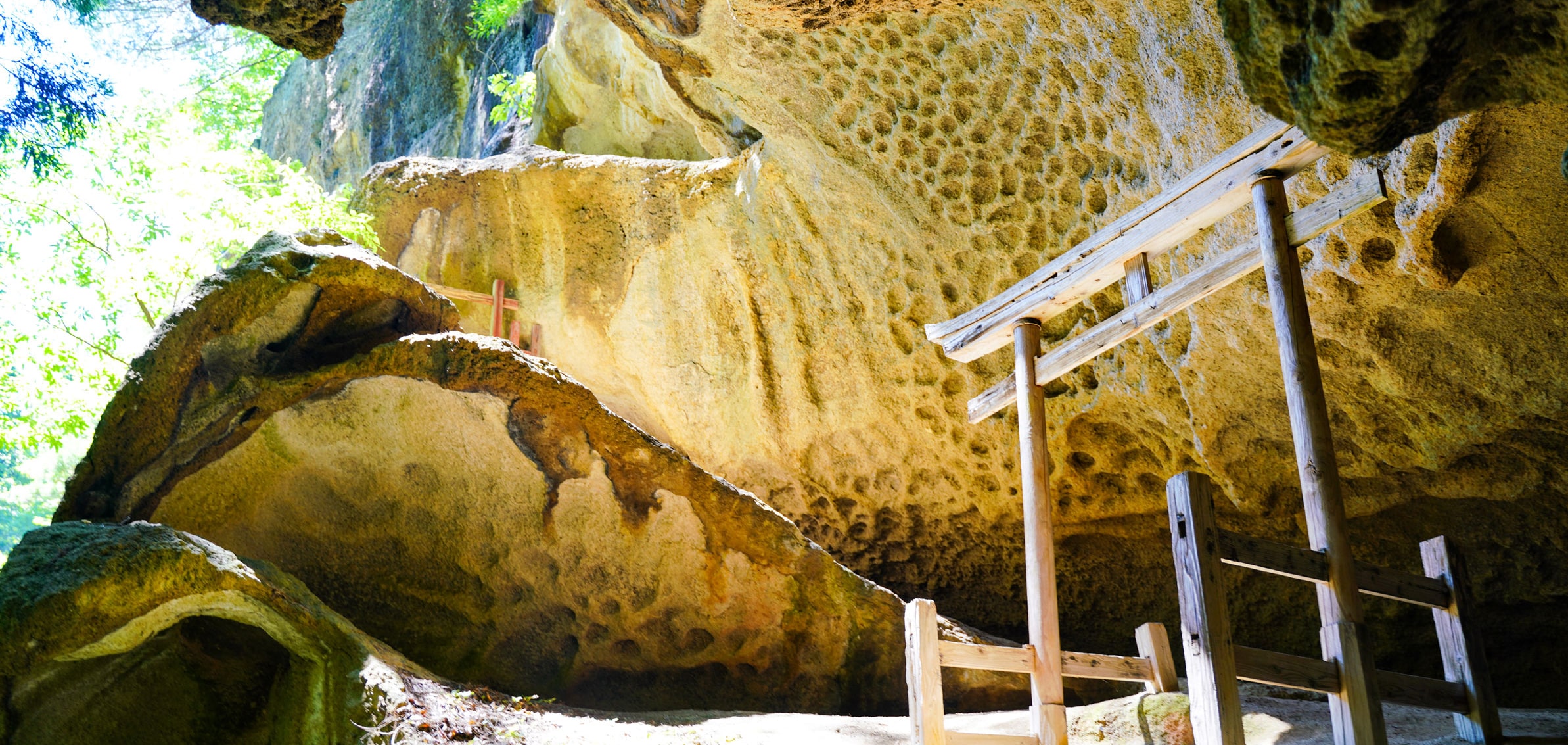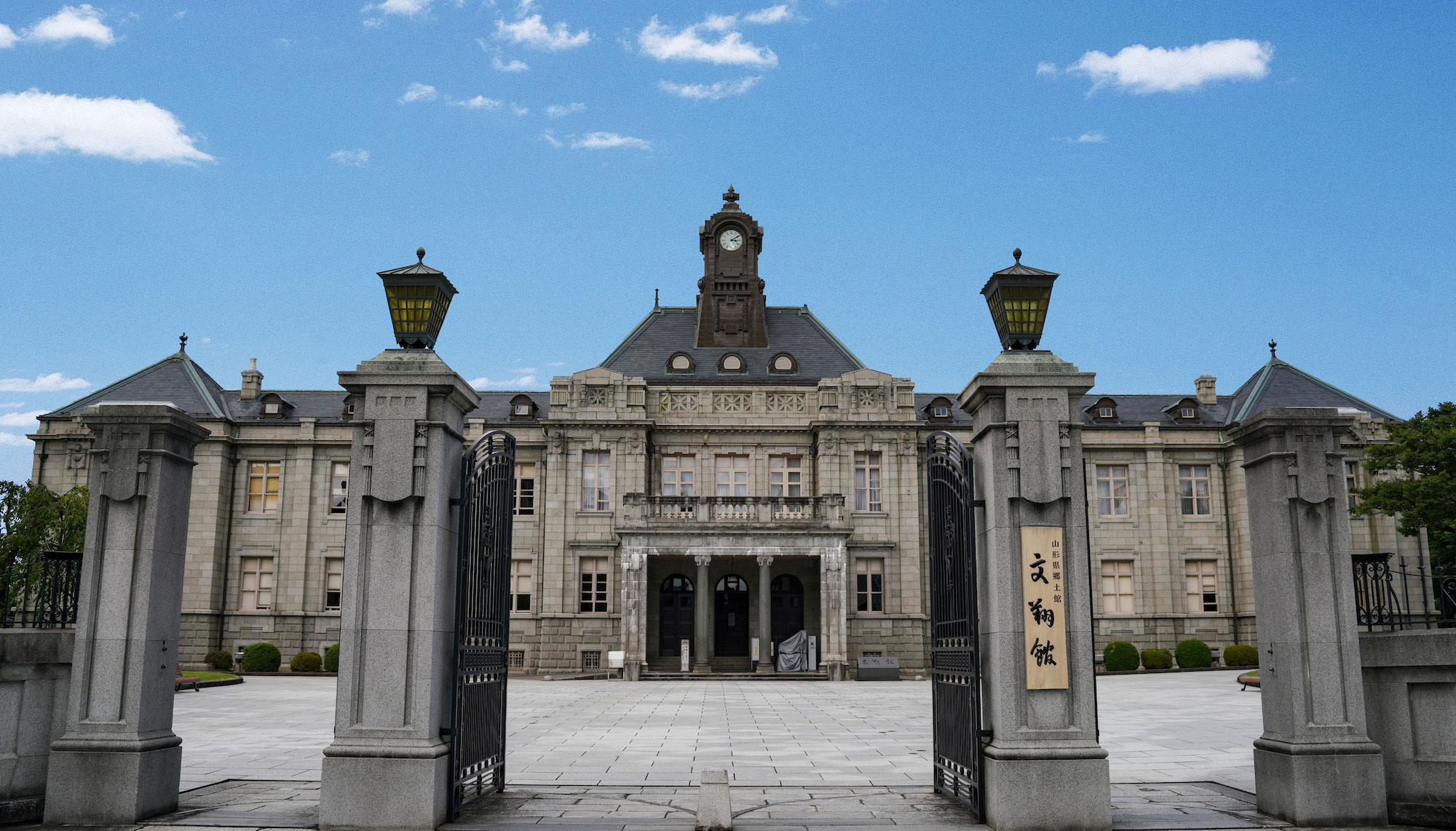 Bunshokan Folk Museum Yamagata Prefecture native district hall Bunshokan Folk Museum/old prefecture government building
Address: 3-4-51, Hatagomachi, Yamagata-shi <the Murayama district>
Contact Yamagata Prefecture native district hall "Bunshokan Folk Museum" (TEL 023-635-5500)
It is building of "the British early modern times revival style" that was built by prefectural government building having been destroyed by fire by big fire in northern Yamagata-shi Meiji 44 years ago. It was used as prefectural government building until 1975, but we change name and display materials such as history of prefectural government and prefectural assembly now. Is appointed as important cultural property of country.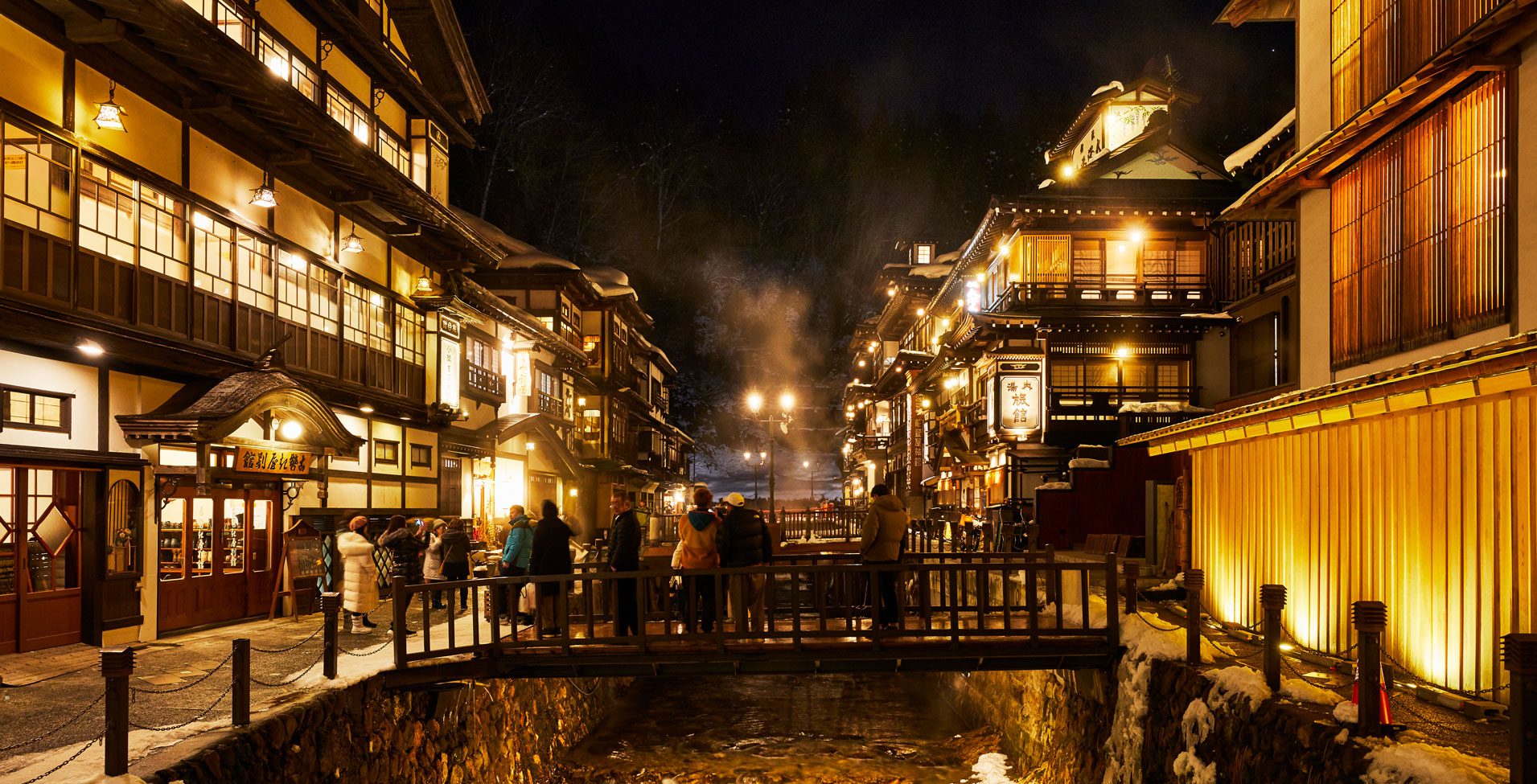 Ginzan Hot Springs
Address: Ginzan, Obanazawa-shi <the Murayama district> inquiry: Ginzan Hot Spring Tourist Information Center (TEL 0237-28-3933)
After having prospered as one, Dewa Nobesawa Gin-zan (silver mine) of the Japan's three biggest silver mines in 1456 (504 years ago), moat children are known for thing which discovered that hot water springs out in Nakazawa as spa and are hot spring which catches Ginzan-gawa River, and had unique atmosphere that seems to be hot water of mountain. We receive designation of national rest hot spring in November, 1968.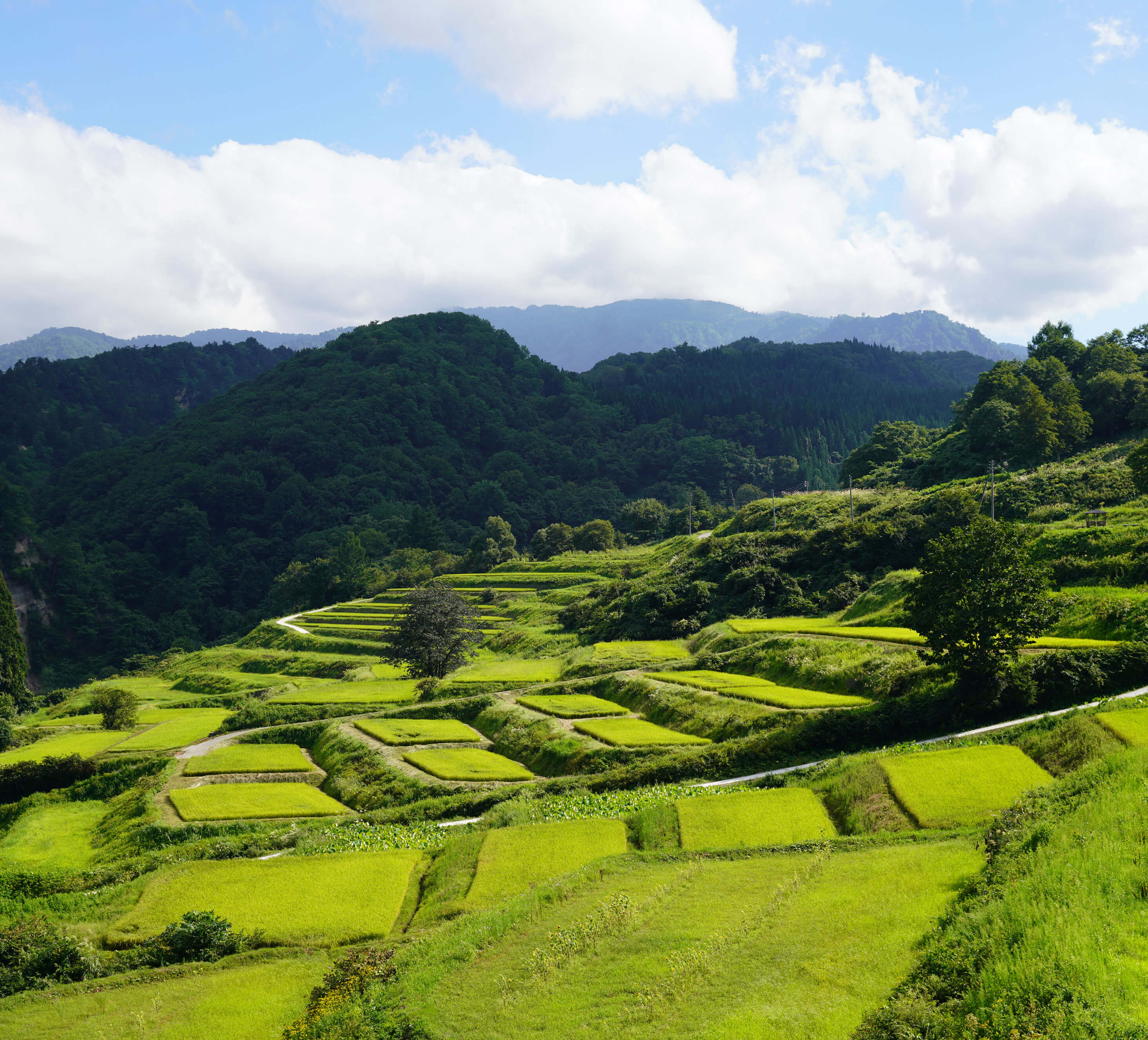 Tanada of Shika-mura
Location Oaza, Okura-mura Minamiyama <Mogami district>
Contact Okura-mura industrial development section (TEL 0233-75-2111)
Foot of a mountain of product God "Hayama", "Shika-mura" are villages of 100 selections of Japanese Tanada. Rural scenery which should be also known as wisdom of ancient people and crystal of trouble right spreads. "Firefly Tue concert" where about 1,200 firefly Tue burns in footpath between rice fields of Tanada in summer is carried out.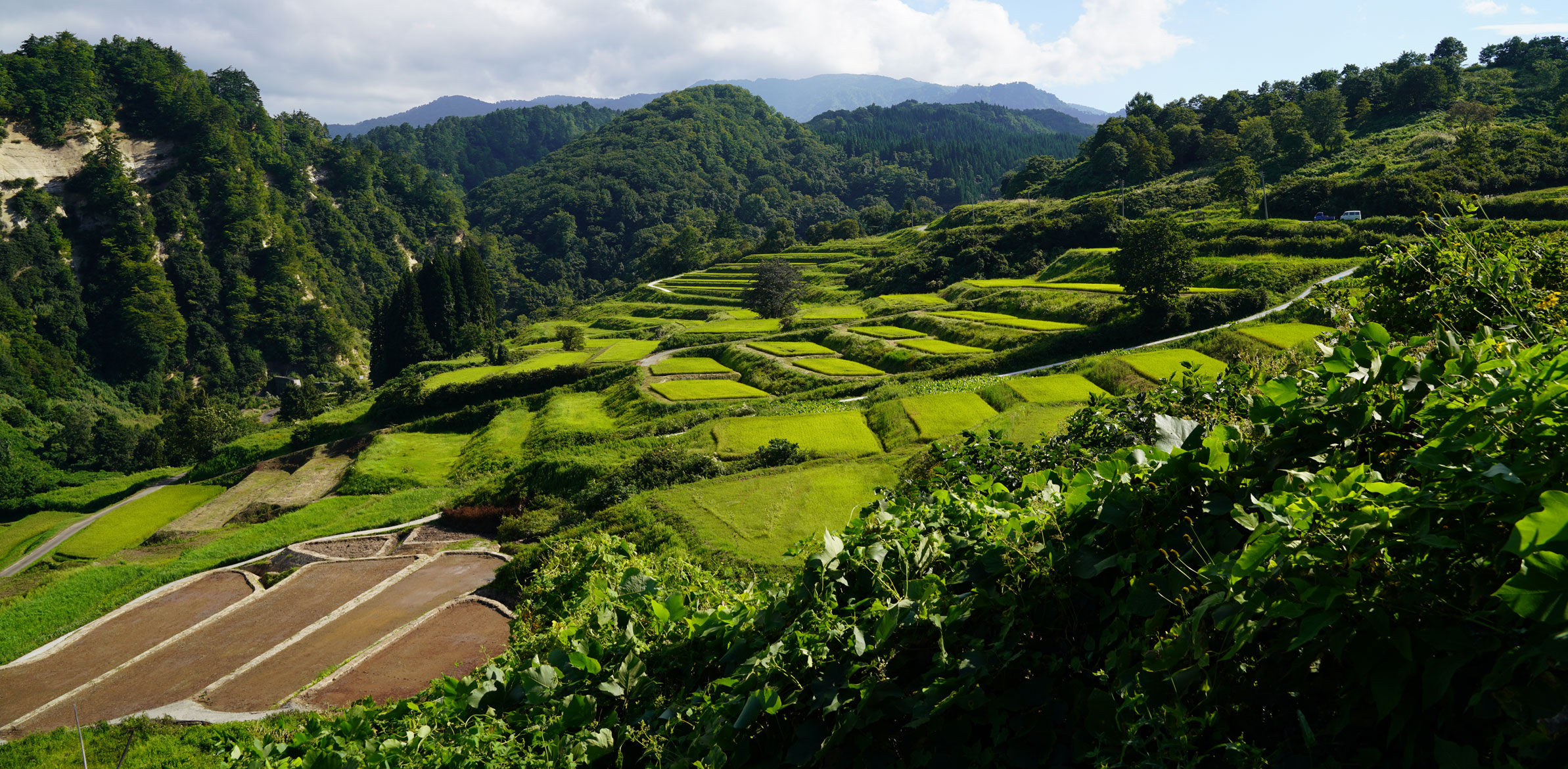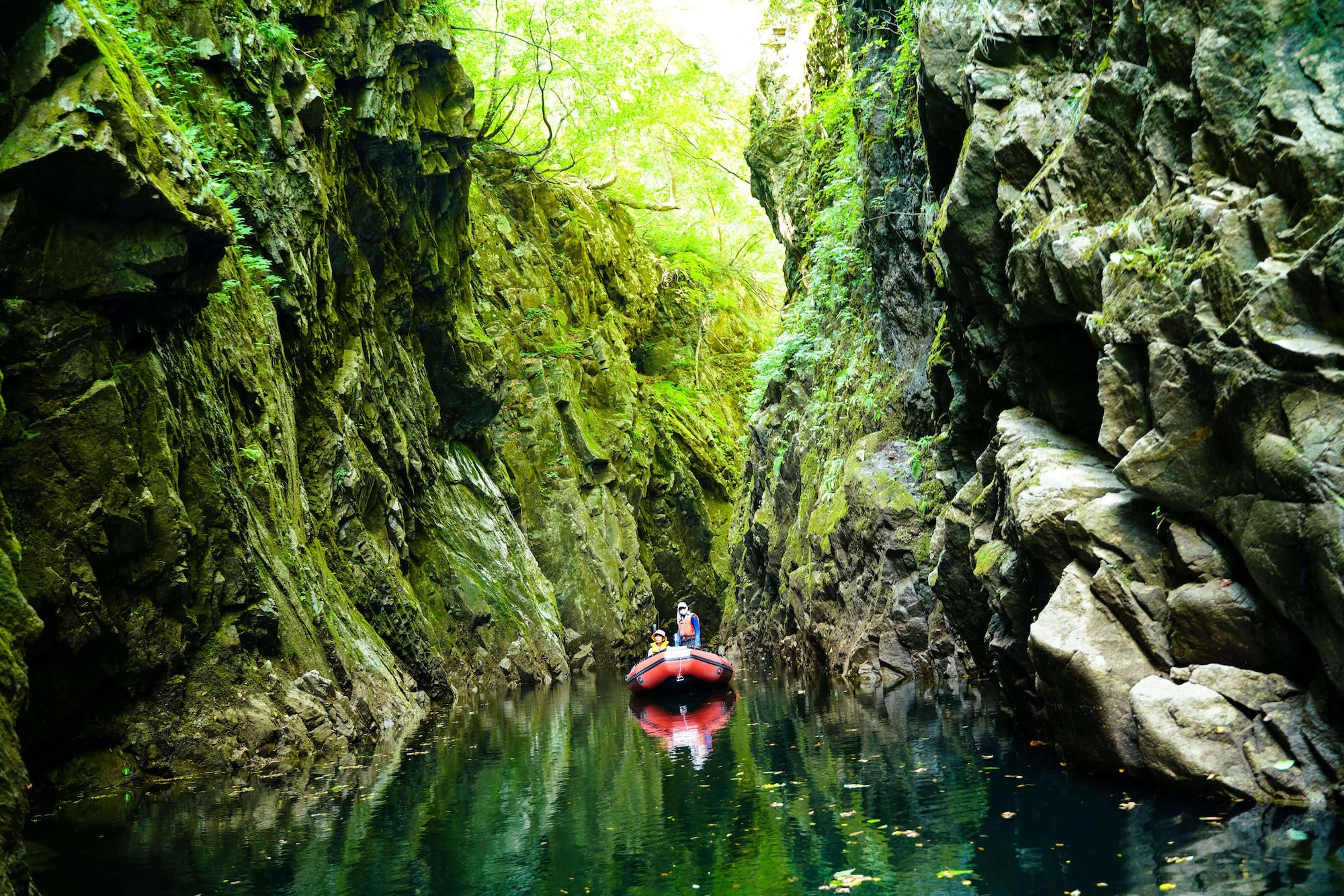 Three deep waters Valley
Location 2743-4, Hirayama, Nagai-shi <Okitama district>
Contact Nogawa learns; hall (TEL 0238-87-0605)
We can experience three deep waters Valley where bluff more than 50m in height ranges more than 250m on boat tour. Among Nature, scenery that transparent Wed spreads through is right unexplored region.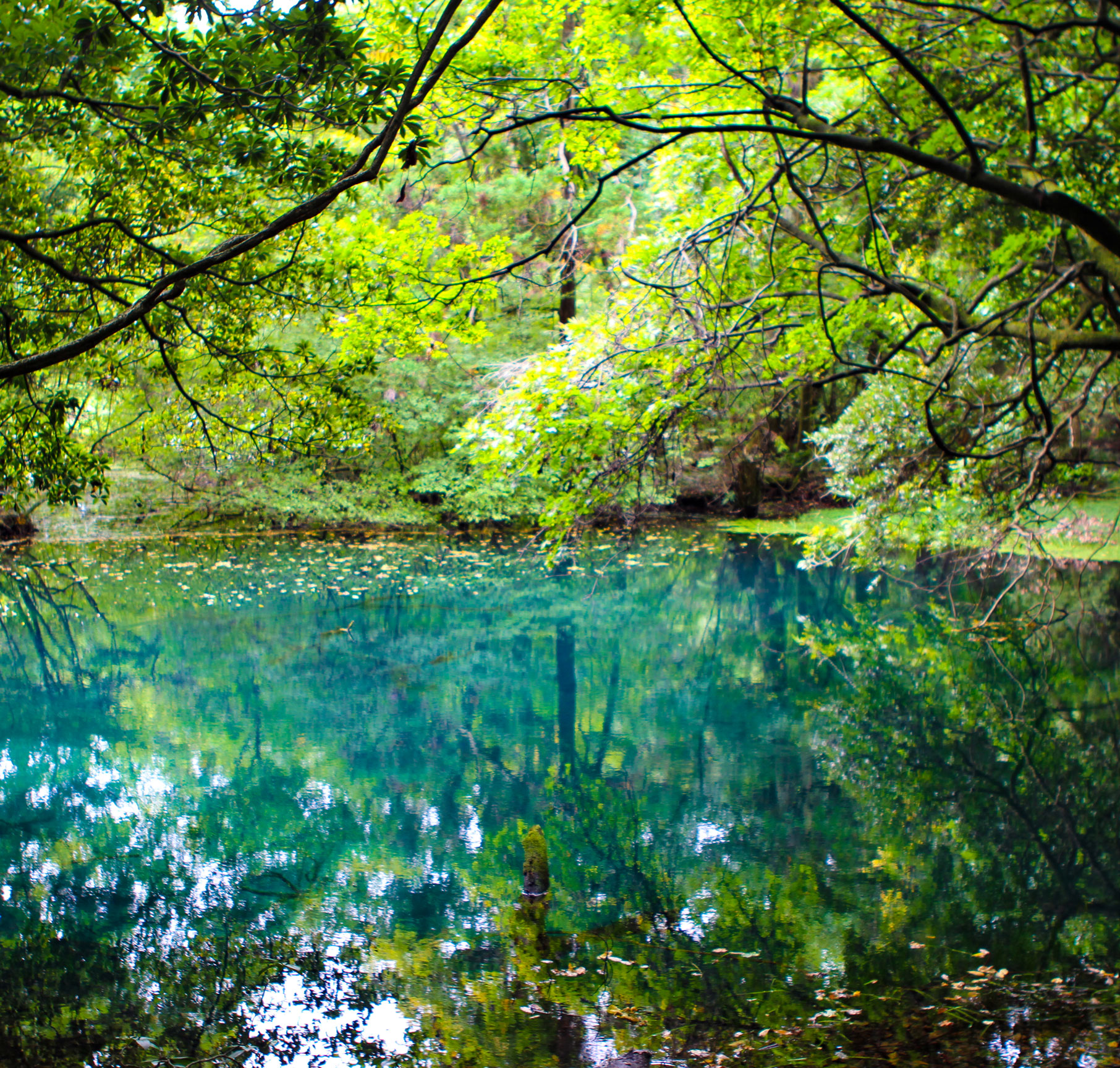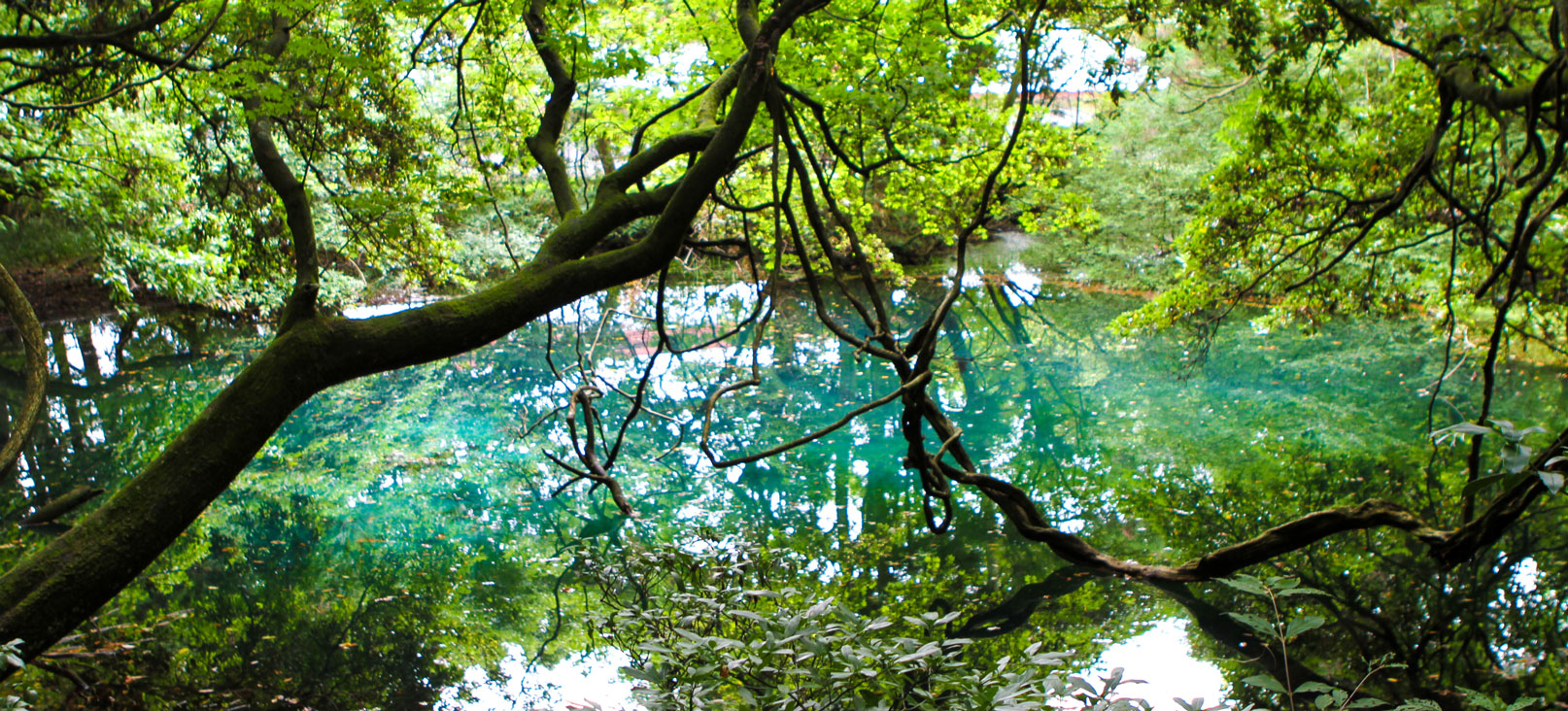 Maruike
Location Suguse, Yuza-machi, Akumi-gun character Arakawa 57 <Shonai district>
Contact Yuza Chokai Tourism Association (TEL 0234-72-5666)
Pond which was filled only with 20 meters in diameter, depth of the water 5 meters, spring. Emerald green that color of Wed is fantastic. Blue or green delicately turn color by trick of the light. It has been valued as an object of faith from local inhabitants for a long time.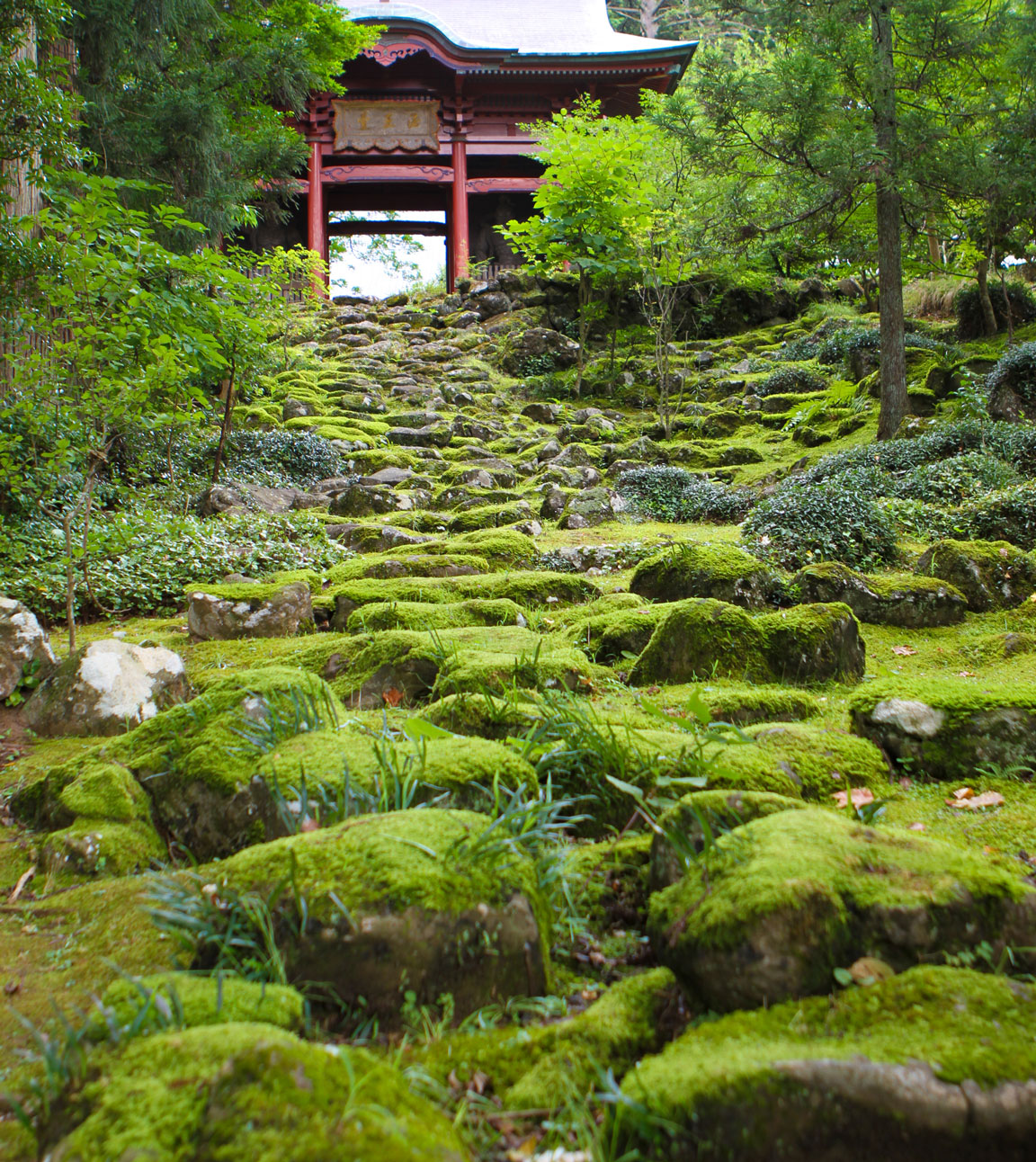 eisenji
Location Suguse, Yuza-machi relation way 3 <Shonai district>
Contact Yuza Chokai Tourism Association (TEL 0234-72-5666)
Among aged cedar and old pine trees which seem to talk about mystery of all ages, it is temple in mysterious village that we can look at with sacred mountain close at hand of Mt. Chokai-san. Root of Thu and approach to a shrine of moss stone are mysterious and profound; is tasteful, and moss grows to head of stone image of Jizo, and ivy coils itself, and bring on unique atmosphere.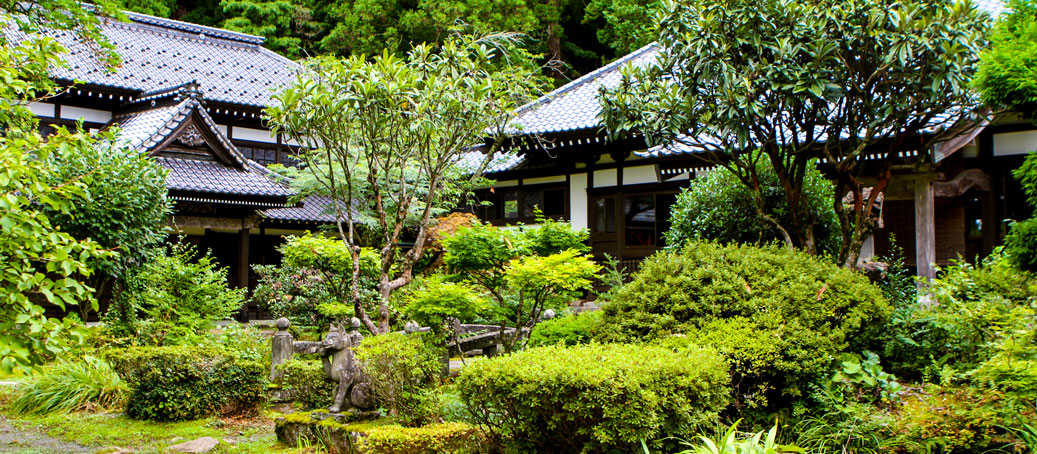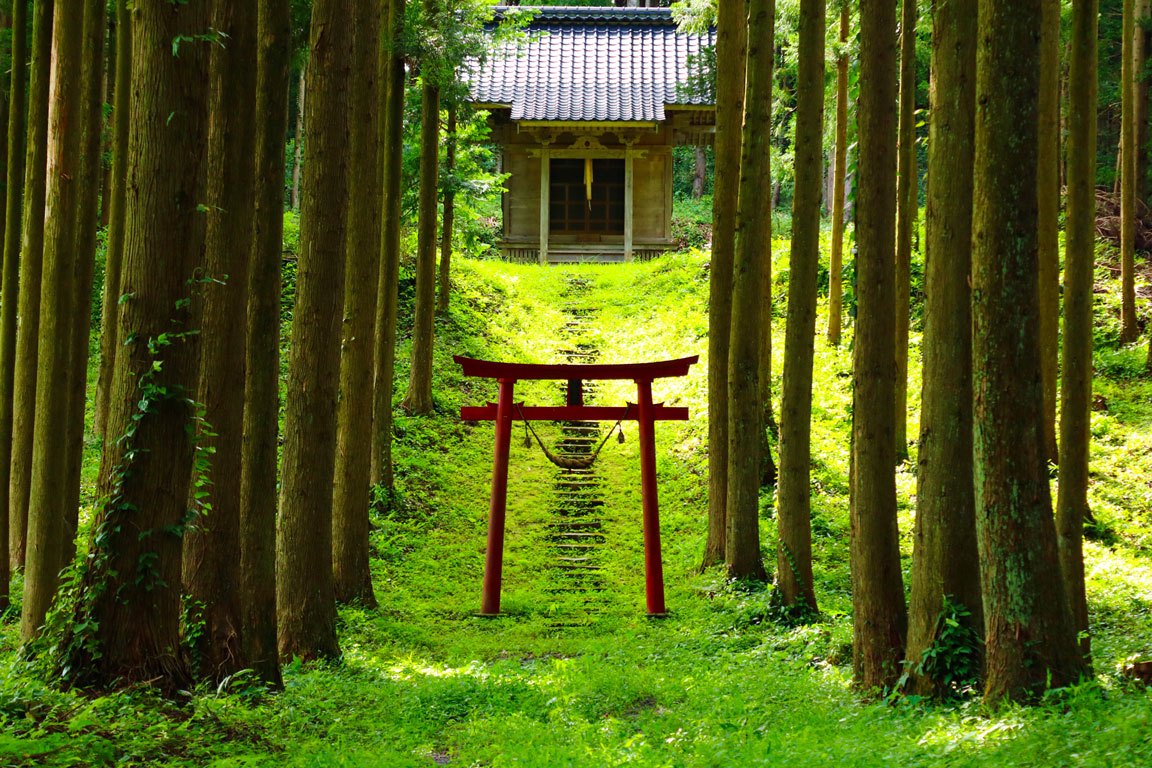 Onoso Shinto shrine
Location 230-2, Fukura, Yuza-machi <Shonai district>
Contact Yuza Chokai Tourism Association
(TEL 0234-72-5666)
There is Shinto shrine nestling among Mori quietly when we go ahead through mountain path of Onoso area. Green of nature and color of torii produce exquisite contrast, and scene which solar light becomes sunshine filtering through foliage, and pours lets divineness feel. It is hidden spot to the people in the know.

Yonezawa beef
It is "Yonezawa beef" that is called the Japan's three biggest Japanese beef in one of the gourmets representing Yamagata. Marbled melty taste has many fans.

<this shooting place>
"Japanese food, grilling foods on an iron plate Mogami-tei" (TEL 023-628-1188)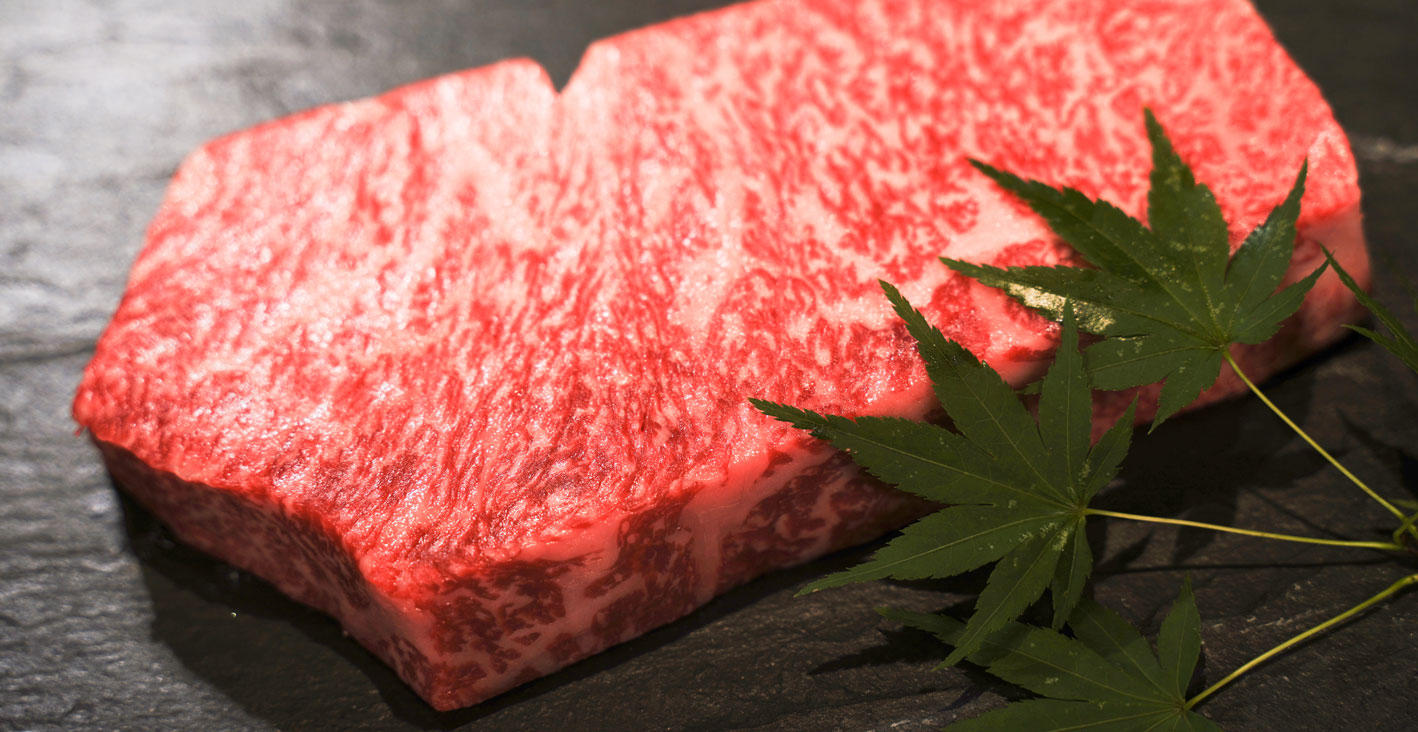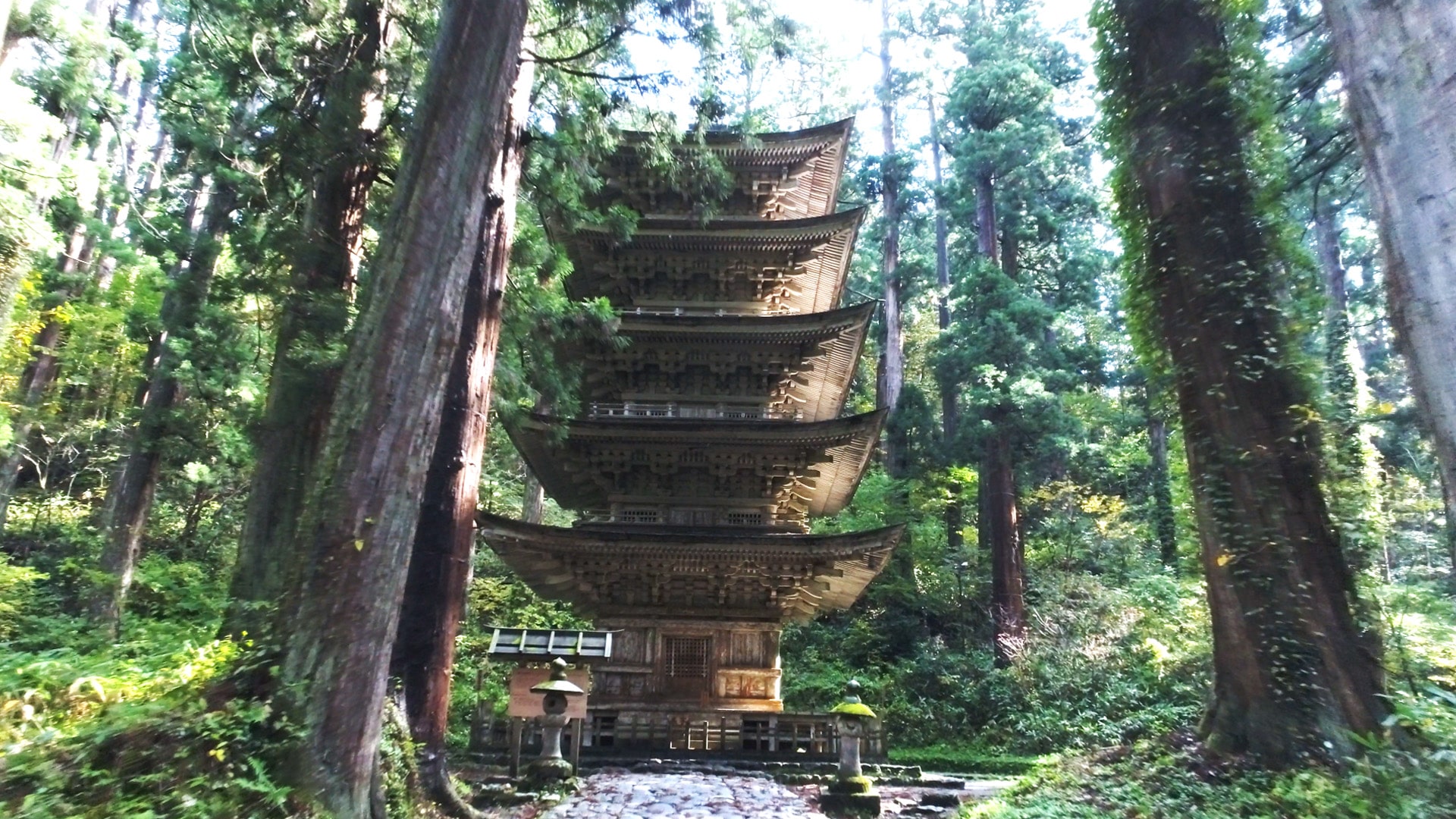 Hagurosan
Buddha (because it was mountain granting reason, this world benefit of people, we are said to have enshrined Saint o with "mountain expressing the current world".that Mt. Haguro-san saves people that initiator, Prince Hachikono-Oji lives in the current life We performed ensemble performance by Yamagata Symphony Orchestra. Please enjoy the magnificent brass quintets in Five Storeyed Pagoda.
I would like practice of "new lifestyle" and "etiquette of new trip".
To each Tohoku prefecture, all of you of Niigata. We are advantageous, and let's enjoy Yamagata trip!
"Citizen of the prefecture and stay cheerful campaign" that is advantageous, and can stay at the accommodations in Yamagata Prefecture under conduct!