"Bus Taku trip" Yamagata circulation
Business summary
We promote the prefecture reservations bus, demand for taxi recovery and plan tour of citizen of the prefecture and recovery of the sightseeing flow to this prefecture,
It is business to carry out for the purpose of promoting early activation of the prefecture economy.
Notice
●From September 15, "the head office or branch, rent-a-car company with office were added to the prefecture" to grant eligible people of grant.
 [grant breakdown]
  1/2 (for 5,000 yen/day per one the upper limit) of rent-a-car fare
●About trip carried out after September 15, combination with "GoTo travel campaign" was enabled.

Business scheme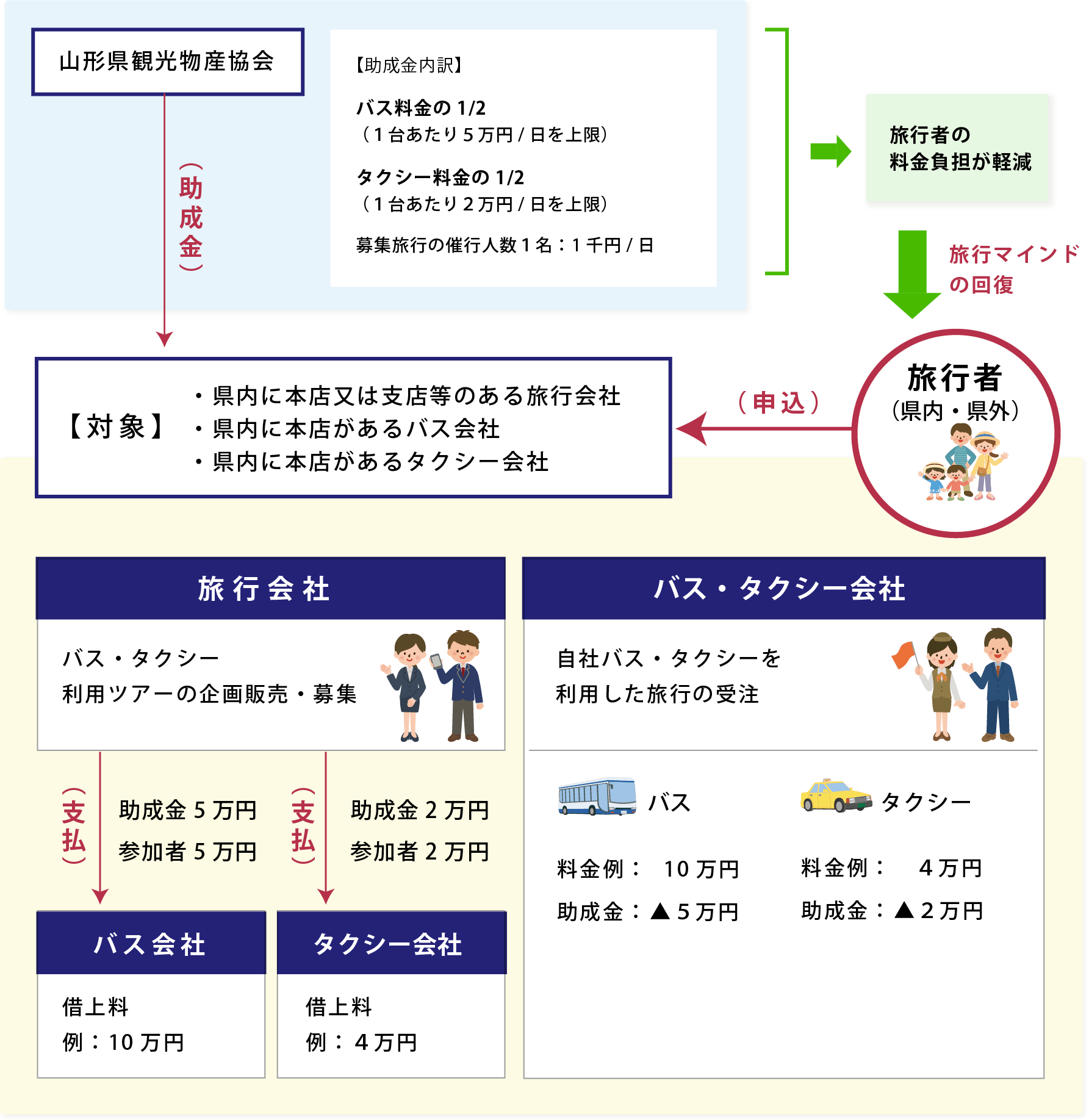 ※Trips to drop in than two places at sightseeing spot in the prefecture apply.
 (except education trip that primary, middle and high schools and special support school in the prefecture carry out)
※Trip is possible at rate that is economical by inflection of grant!
※Prior application is necessary to receive the furtherance.

Grant summary, application documents
Contact
 Public corporation Yamagata prefecture sightseeing products association
 1-1-1, Jonanmachi, Yamagata-shi, Yamagata Ka-jo Castle central
 TEL: 023-647-2333 (main) FAX/023-646-6333