Yamagata sightseeing academy

The Yamagata sightseeing academy was established in 1990.
It is personnel training organization for person concerned with sightseeing in Yamagata Prefecture.

Single people or people not part of an organization are also welcome! Shall we study together?

Lecture contents
1. "The sightseeing business basics lecture"

(Yamagata venue/Shonai venue)

In the midst of tough competition, employees who think for themselves and respond positively to the challenge are highly desired.

In lecture, we plan creation of "Yamagata hospitality person" who thinks, and acts for satisfaction of customer.

2. Management seminar
An expert explains clearly topics about sightseeing and
management.
Full of hints to win over the current management environment. It is not restricted to managers and supervisors. Everyone is welcome.


※The attendance of of the participant is not limited by the number of lectures and the number of members attending.
※Please contact the secretariat at least 5 days before the lecture if you wish to attend.
※Except for members (single people or people who attend every lectures), the fee for attending the lecture is 3000 yen per person.
※Please understand that in case of unavailable circumstances, the place or time of the lecture may be subject to change.

Member company annual costs
| | | |
| --- | --- | --- |
| Medium-sized enterprise, group | 30,000 yen  | Company, group less than 20 employees |
| Large company, group | 80,000 yen  | Company, group where more than 20 employees |
| Optional tuition (tuition for 1 lecture) | 1 time 3,000 yen  | People not part of an organization. Per one person. |
Attendance application - contact information
Yamagata sightseeing academy
〒990-8580 1-1-1, Jonanmachi, Yamagata-shi, Yamagata Ka-jo Castle the first floor of the central
(nonprofit foundation association of Yamagata Prefecture sightseeing product)
TEL: 023-647-2333
FAX: 023-646-6333
E-mail:
[email protected]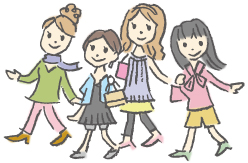 Sightseeing information search
Welcome to the Yamagata Prefecture